Kerry Morton will take on Colby Corino to defend his World Junior Heavyweight Championship at the National Wrestling Alliance's 75th-anniversary event in St. Louis at Chase's Khorassan Ballroom – one of the biggest shows of the year for the company.
Morton and Corino both come from a family of wrestling legends.
Morton's father, Rick, will be at ringside with him for the match. He was a legend in the NWA and was a star in World Championship Wrestling, World Wrestling Federation and New-Japan Pro Wrestling, among other promotions in the U.S. and overseas. Corino, who will be shadowed by Jamie Stanley, is the son of former NWA World Heavyweight Champion and ECW legend Steve Corino.
CLICK HERE FOR MORE SPORTS COVERAGE ON FOXNEWS.COM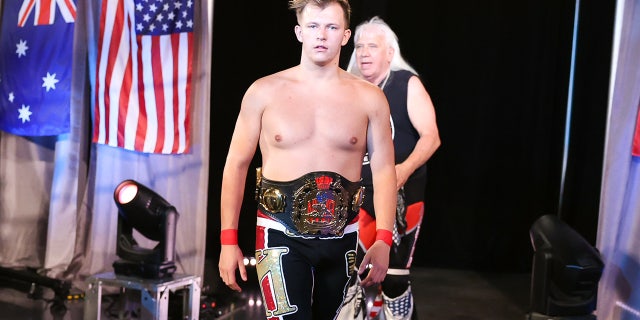 For Kerry Morton, Saturday's match against Corino is a chance to show the pro wrestling world what the 22-year-old brings to the ring. Morton acknowledged to Fox News Digital in an interview ahead of the show he's preparing like it's just any other ordinary match.
"Colby is very diverse in the world of professional wrestling whether it be technical wrestling, high-flying, hardcore wrestling in which he gets into, which quite frankly I really find it super stupid. That's not gonna happen in my match. No weapons involved. So if you want to bring a weapon out, he's disqualified," Morton said.
"It's another match for me. Everyone's like, 'Oh, Kerry you're really training for this match.' Like, obviously, I train for every match. This match is not an exception necessarily. I know what he's good at. I know what he's not necessarily good at. Then it's time for me to come in and take my abilities and just up them one more notch."
Morton mentioned his father is friends with Corino's father and was sure that fans would be able to see the future of wrestling on display.
"I think there's no exception that you're seeing the future of professional wrestling. That's really cliché and really gimmicky to say, 'the future of professional wrestling,' but I think in regard to this match on a big scale and a big pay-per-view in St. Louis, Missouri, in front of almost a really, really packed house, I think you're definitely gonna see people deliver and get their money's worth."
ECW FOUNDER TOD GORDON SEEKS TO 'SET THE RECORD STRAIGHT' AS HE RECALLS REVOLUTIONIZING PRO WRESTLING IN BOOK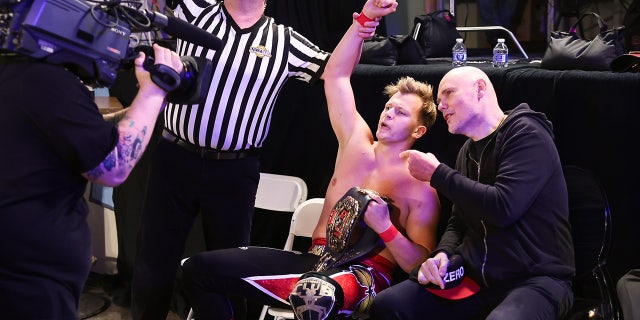 Morton won the World Junior Heavyweight Championship over Homicide at NWA Hard Times 3 in November. The championship has a lineage that goes back to 1945 when Ken Fenelon was awarded it by the founder of the NWA, Pinkie George.
Morton joined the likes of his father, Jushin Thunder Liger, Tiger Mask IV, Chase Owens, Ultimo Dragon and others who have worn the strap. Morton said winning championship gold is something he's always dreamed about since he was coming home from high school. But because he's defended the belt so many times since his reign began late last year, he's looking forward to seeing how the next person can follow him.
"I envy who has to follow Kerry Morton next. I look forward to them, I really do. I look forward to the day, hey, reign is up. I'm going after something different. Who in this company wouldn't want to go after the historic 10 pounds of gold, the Sweet Charlotte? You know, who wouldn't want to necessarily go into that direction?
"But generally, I envy who has to follow Kerry Morton because I've taken this belt, I've defended it over 90 times all over the world. And I'm not saying, 'Hey, I brought a lot of prestige to this championship' but I feel as if Kerry Morton has taken this championship to every single big independent promotion… and brought something different to the table – a world championship that's getting defended on their show."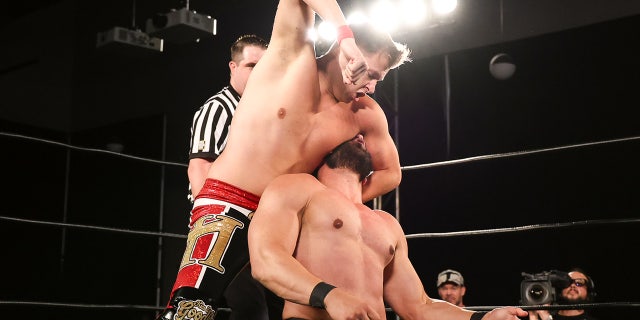 He challenged the next champion, whoever it will be, to step up their game when they get their opportunity to hold the belt.
CLICK HERE TO GET THE FOX NEWS APP
Morton and Corino's match will take place on Saturday, the first night of NWA 75. The show can be seen on FITE TV.